Leo Smeets
Service Manager
Leo graduated in Informatics and Business Administration at the University of Eindhoven. He started his career in IT. For global companies like IFF, Yamaha Motor Europe and Tetra Laval, he held various international oriented corporate IT management positions. He has successfully managed change programs in areas like the definition of and migration to new IT technology infrastructures, global implementation of ERP and Integrated Supply Chain solutions. Next to these programs he was responsible for the companies' IT operational and service activities.
Leo founded 1999 ORIM Consultants. ORIM Consultants offered Business Process and Project Management Services to global companies like Novartis Pharma, Pfizer, HP, Alstom, Norfolkline, SC Johnson, NUON, Chefaro and T-Mobile. The engagements focused on Business – IT alignment including Business Process Management. To support the consultancy services, automated third-party tools have been selected and offered to the market. Also, Leo has been responsible for service management regarding the consultancy services and tools. For this, ITSM concepts and processes have been defined and implemented.
Leo collaborates in Akceso since March 2016 as Service Manager. He is responsible for all provided services to Akceso customers as well as for all internal Service Support and Service Operations. He ensures that these meet Akceso business needs and IT requirements. Furthermore, Leo oversees overall customer satisfaction. Working with the innovative IT development team, Leo, as service manager, also contributes to the development and implementation of organizational strategies, policies and practices.
Leo is married, has two children. He and his wife live in the south of the Netherlands in a small village nearby Maastricht. Dutch being his mother tongue, Leo is fluent also in English and German.
Read more about Leo in our Blog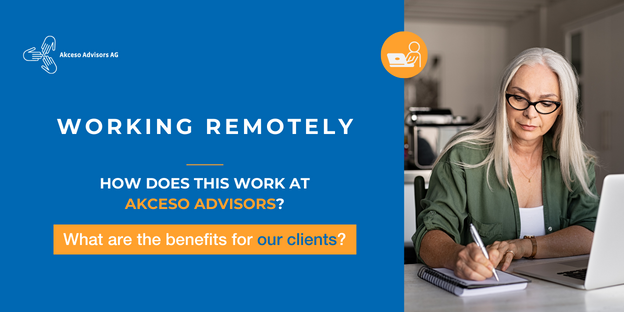 Working remotely is here to stay! The Covid pandemic gave it an enormous boost. While working remotely has a lot of benefits, it is not all rosy.