Joan has a Life Science background, with a Medical degree from the Universitat Autònoma de Barcelona, and a degree in Health Care Management in ESADE Business School, Barcelona.
After some years of clinical practice, he started his career in the pharmaceutical industry more than 25 years ago, where he has developed a number of commercial and P&L roles in different geographies (Eastern Europe, Latin America, Portugal and mostly in Spain), managing cross-functional (marketing, sales, medical, finance, etc.) and cross-cultural teams at both country and regional level.
Joan has led brands in a number of therapeutic areas such as Dermatology, Endocrinology, Infectious Diseases, Ophthalmology, Oncology, Rheumathology, Rheumatology, and Transplantation. He has directly participated or supervised more than 30 launches of pharmaceutical brands or new indications in primary, specialty and hospital markets in 15 countries.
He also has developed the Market Access function for European countries, designing the PR&MA and LoE strategies for a number of global brands. Joan lives in Barcelona, Spain.
Read more about Joan in our Blog
What the three-part evidence-gathering method includes and how it helps to achieve both patient- & public health benefit and long-term economic success.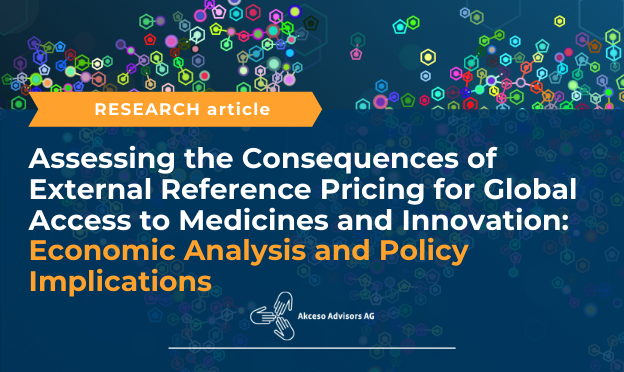 This 5 years of research explores how external reference pricing (ERP, or also called as IRP – International Reference Pricing) is used to set pharmaceutical prices to improve affordability, but how its application may have negative consequences on patient access across certain countries.